Reach new heights in your career with PWC & Associates.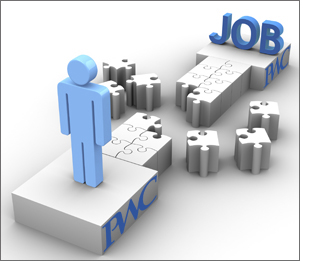 PWC & Associates is a team of highly professional and accomplished Executive Recruiters. We specialize in Finance and Accounting in the Southern California area with a special focus on Orange County. We provide both permanent placement services as well as consultants for temporary assignments.
We bring over 80 years of experience to every search we are involved with. We have the expertise to effectively identify and attract the business leaders that your organization needs to reach its objectives and growth strategies. We know where to find the right success-driven talent and have the know-how to encourage them to join your team.
PWC & Associates is one of the most reputable and thorough Financial Executive Search firms in Southern California. By specializing, we are able to respond more quickly with a greater number of qualified candidates for any contract or direct hire situation. Areas of expertise include: accounting, finance, tax, audit, treasury and related real estate roles.
If you are new to Orange County and looking for a job with a well-respected company and an experienced recruiter to guide you through the process, PWC & Associates should be your first call. We have the knowledge to educate you on the various leading companies and which ones best match up with your goals.
If you are a local and confidentiality is critical to you in your search for a new opportunity, PWC & Associates should be your go to recruiter. Unlike most recruiters, we never send out your resume without your explicit approval. In addition, our in-depth understanding of the marketplace, enables us to assist you with salary negotiations and exit strategy. Our Newport Beach offices are conveniently located by the 405/73/55 Freeways, close to Irvine.
If you are looking for a team of professionals who value long-term relationships and who understand the importance of taking a consultative approach to the search process, we welcome the opportunity to be of service. Schedule an appointment today with any one of our specialized Executive Recruiters and experience first hand the quality of our service and level of commitment.